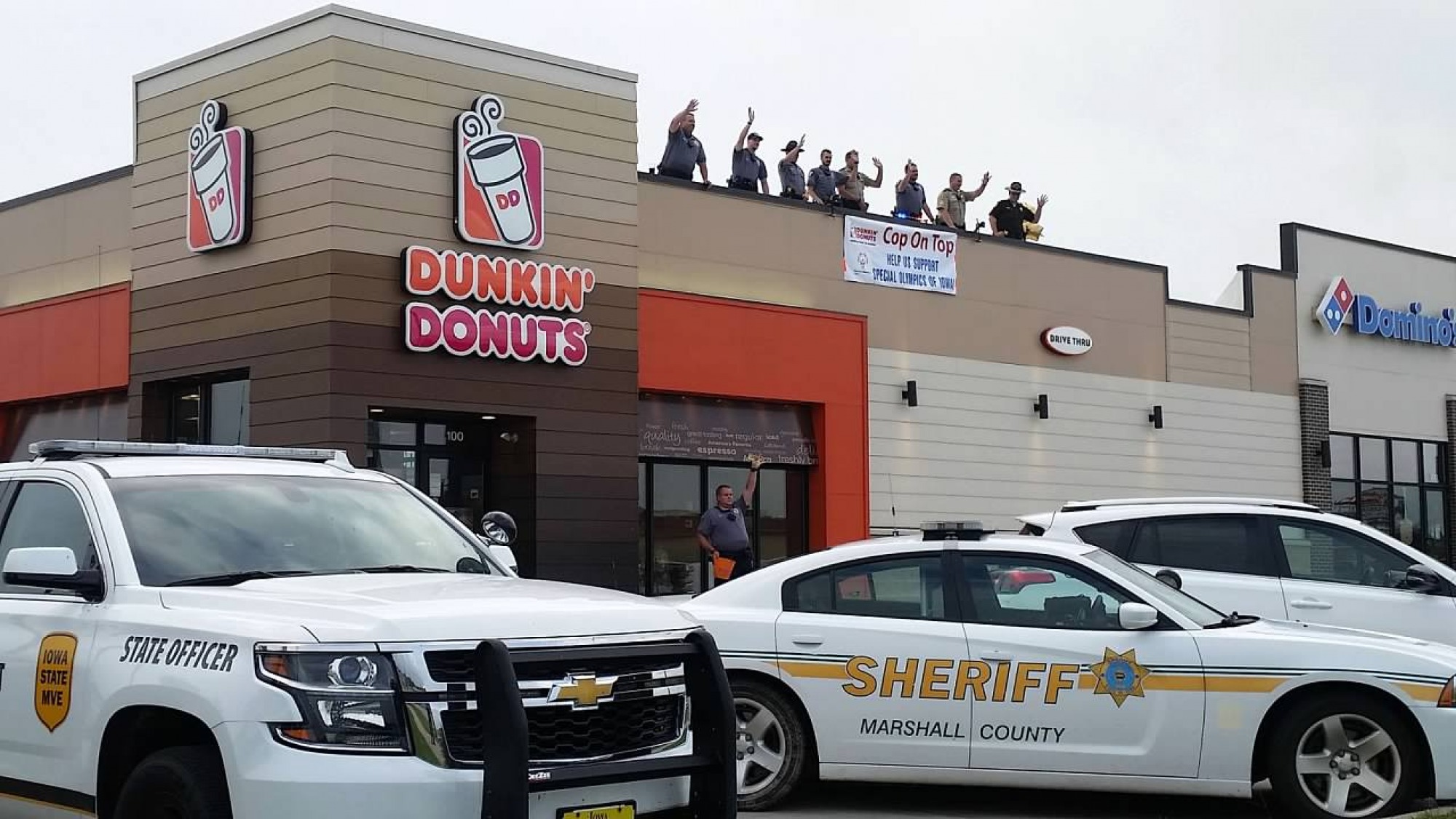 Local Law Enforcement to Support Special Olympics Iowa
August 17, 2021 at 9:42 am
Friday, August 20, 2021, officers from the Marshalltown Police Department, Marshall County Sheriff's Office, and other local law enforcement agencies will come together in support of the annual fundraiser for Special Olympics Iowa. This event was formerly known as "Cop on a Rooftop" but the event has taken on a new name "Coffee for Champions" for the 2021 season. Also new this year is the availability of a QR code that can be scanned on your smart phone to allow secure credit card donations.
Law enforcement officers will stake themselves atop participating Dunkin' Donuts locations across the State of Iowa to help raise money for Special Olympics of Iowa. These donations stay in Iowa to help fund our Iowa Special Olympics Athletes. Officers will stand on the roof of the business while other officers are stationed at the entrance and in the drive-through collecting donations. Dunkin' Donuts will offer a coupon for a free donut when you make a donation.
The event is 5:00 a.m. until 12:00 p.m. and will take place at Dunkin' Donuts located at 10 LaFrentz Lane in Marshalltown. The Marshalltown location has been one of the top fundraising locations in the State thanks to your help. Stop by, chat with local law enforcement, and get your morning coffee all while helping Special Olympics Iowa.
For additional information contact Chief Deputy Ben Veren at the Marshall County Sheriff's Office. 641-754-6380, bveren@marshallcountyia.gov or Sgt. Casee Veren at the Marshalltown Police Department. 641-754-5725, cveren@marshalltown-ia.gov
More News