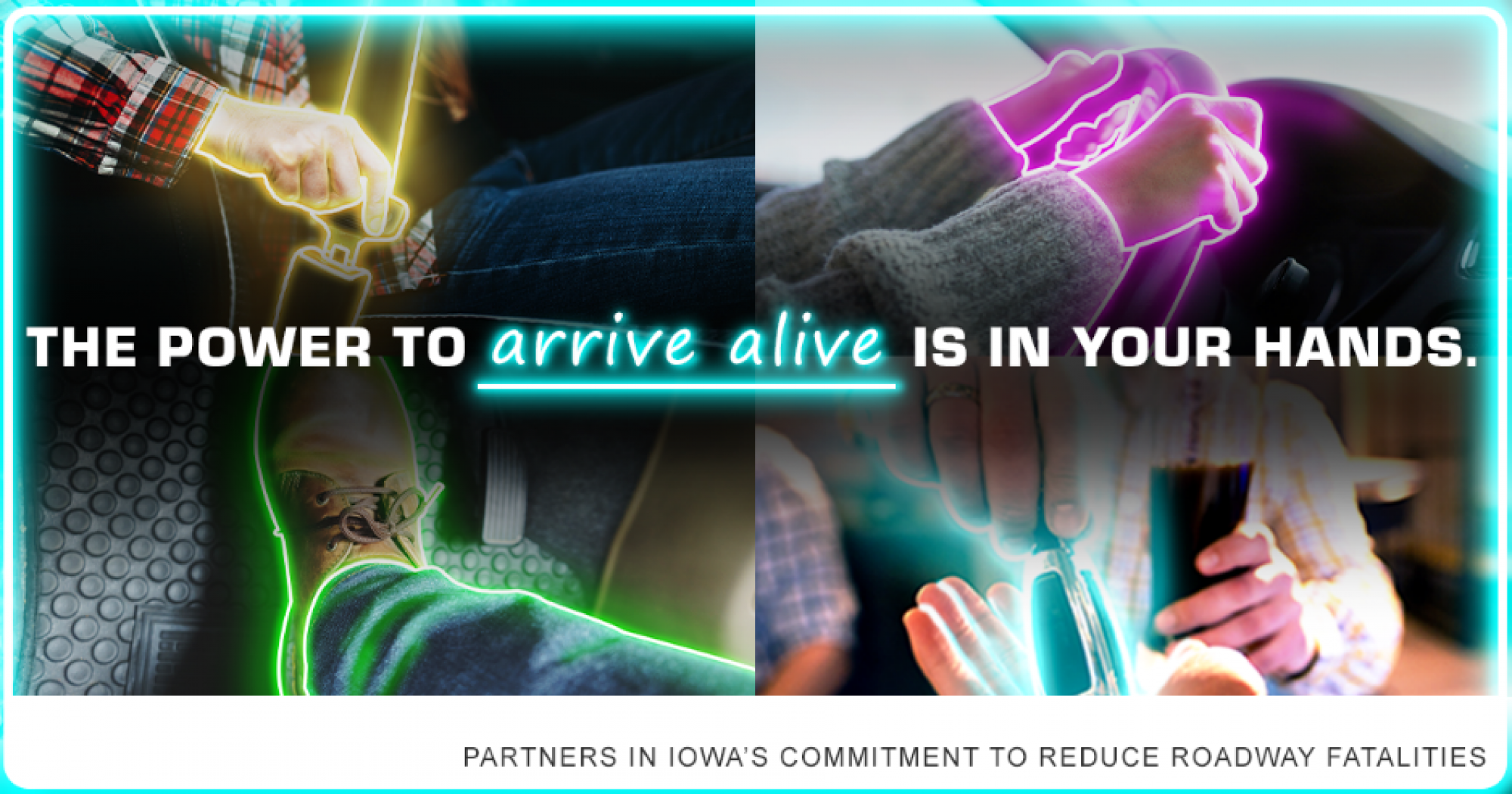 Marshall County Sheriff's Office to conduct special enforcement June 9 -12
June 8, 2021
While Father's Day will be celebrated on Sunday, June 20, law enforcement officials hope to reverse the dangerous fatality trend with early awareness and enforcement efforts. Sadly, data from the past 10 years indicates Father's Day weekend shows a higher incidence of impaired drivers on Iowa roads. To help get everyone home safely, our officers will join other law enforcement agencies from around Iowa to increase our focus impaired driving this weekend. Results from a three-year study conducted by autoinsurance.org, Father's Day ranks fifth out of the 10 deadliest holidays. Between 2016 and 2018, an average of nearly 439 deadly crashes happened each Father's Day holiday period on roadways across the United States.
The eventual goal for fatalities for Iowa is ZERO, but the incremental goal for 2021 is under 300, down from 338 in 2020. If achieved, this will be the first time Iowa traffic fatalities were under 300 lives since 1925.
Contact: For more information, please contact Sheriff Joel Phillips or Chief Deputy Ben Veren by calling 641-754-6380 or email at sheriff@marshallcountyia.gov
ABOUT THE IOWA TRAFFIC FATALITY REDUCTION TASK FORCE
Iowa's multi-discipline Traffic Fatality Reduction Task Force was created in 2021 to implement educational, enforcement and legislative initiatives to help Iowa achieve the target of less than 300 traffic fatalities annually, with the ultimate goal of zero fatalities. Enforcement is one key element to reduce fatalities. The task force is led by the Governor's Traffic Safety Bureau, the Iowa Department of Transportation and the Iowa State Patrol. For more information on the task force and its work, contact Pat Hoye, Governor's Traffic Safety Bureau at 515-725-6120 or hoye@dps.state.ia.us.
More News