Man Armed With Shotgun in Quarry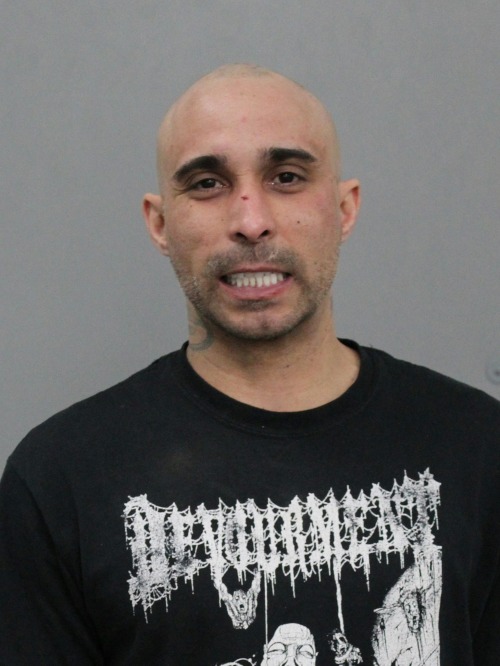 February 13, 2022
On February 12, 2022, at 8:12 pm, Marshall County Sheriff's deputies responded to the town of Quarry for a report of an armed male on the roof of a home. When Deputies arrived, they located a male victim who had been assaulted by a suspect armed with a shotgun. The victim sustained minor injuries from the altercation that resulted when the victim confronted the suspect outside the residence. The suspect, identified as Benjamin Larry Kutzner, age 38, of Marshalltown Iowa fled the scene prior to deputies arriving.
At 9:21 pm Meskwaki Police Officers located Benjamin Kutzner at the Meskwaki Trading Post in Tama County. Kutzner was taken into custody and transported to the Marshall County Jail without incident.
Benjamin Larry Kutzner was charged with Assault with a Dangerous Weapon, Felon in Possession of a Firearm, Harassment 1st Degree, Going Armed with Intent, and Reckless Use of a Firearm.
This appears to be an isolated incident due to Benjamin Kutzner and the victim being acquaintances, who are suspected of having a previous disagreement. The incident remains under investigation by the Marshall County Sheriff's Office.
The Marshall County Sheriff's Office was assisted by the LeGrand First Responders and Unity Point-Marshalltown Area Paramedic Service.
About Marshall County Sheriff's Office

The Marshall County, Iowa Sheriff's Office is led by Sheriff Joel Phillips and is committed to keeping communities and neighborhoods safe in Marshall County.
For additional information or a sample copy, contact:
Joel R Phillips, Sheriff
Marshall County Sheriff's Office
641-754-6380
Fax 641-754-6325
sheriff@marshallcountyia.gov
www.marshallcountysheriff.com
More News